For parents, there is nothing more comforting than being there for your baby during those precious first months. Co-sleeping, when done safely, can have many benefits, including increased bonding, easier nighttime feedings, and a feeling of security for your baby. However, to truly enjoy these benefits, you need the right co-sleeping solution. Enter the Co-Sleeper – an innovative bed with a multifunctional bassinet that transforms your nighttime routine into a seamless and safe experience.
The Co-Sleeper for co sleeper bassinet for tall bed is not just a cot; it is a cot. It is a testament to quality, safety and thoughtful design. This comprehensive product description walks you through its properties, features, functions, benefits and various applications. Find out why co-sleeping beds are the ultimate sleep solution for babies and parents.
Product Details
This co-sleeper is designed for twins.
There are two separate bassinets, as well as baskets. Further information is available below:
–7 different heights are available.
–4 wheels for simple transportation.
–Twins can sleep separately in two separate bassinets.
–2 separate baskets: keep twins' belongings separately.
–A belt was given. Attached to the adult's bed.
–3cm thick mattress is available.
–Mesh design improves air circulation and visibility.
Product attributes
2.1 Safety above all else: high-quality materials and design
Safety is paramount when it comes to your baby's sleeping environment. The side bed is made of high-quality non-toxic materials and contains no harmful chemicals, ensuring a safe and healthy sleeping space for your child. Its innovative design includes reinforced side walls and a sturdy frame to keep your baby safe and prevent accidental rolls.
2.2 Intelligent and adjustable: a bed that grows with the baby
Babies grow fast, and the multifunctional bassinet co-sleeper is designed to keep up with baby's growth. It has adjustable components so you can customize the size of the bed as your baby grows. This adaptability ensures that baby's sleeping space remains comfortable and safe throughout the developmental stages from newborn to toddler.
2.3 Superior Aesthetics: Combining Style and Function
We believe baby products should complement your home aesthetic. The co-sleeper comes in a range of stylish colors and patterns to blend seamlessly into your bedroom decor. Its sleek, modern design not only adds functionality, but also enhances the overall look of your sleeping space.
Product Features
3.1 Optimal comfort and convenience
The co-sleeping multifunctional bassinet bed is located next to your bed, providing your baby with a comfortable and safe sleeping space. Its mattress is specially designed for optimum comfort, ensuring your baby will sleep soundly throughout the night. Being close to your bed makes nighttime feeding and soothing easier, giving you and your baby more rest.
3.2 Easy to assemble and easy to carry
As busy parents, we understand the value of simplicity. The Co-Sleeper for co sleeper bassinet for tall bed can be easily assembled without special tools. Plus, it's lightweight and comes with a sturdy handle for easy portability. Whether you're moving from room to room or taking it on a trip, the bedmate is there for you and your baby.
3.3 Durability for generations
Investing in baby gear often means thinking long term. The Co-Sleeper for co sleeper bassinet for tall bed is durable. Its sturdy frame and high-quality materials ensure it can withstand the rigors of everyday use. This means that the multifunctional bassinet can serve as a safe sleeping space for multiple children, even from generation to generation.
3.4 Easy to clean and maintain
Life with a baby can be messy, but cleaning doesn't have to be a chore. The side bed features removable, machine washable fabric components, making it easy to keep your baby's sleeping space fresh and clean. This is a useful feature that busy parents will appreciate.
Product function
4.1 Ensuring a safe sleeping environment
Creating a safe sleeping environment for your baby is non-negotiable. The Co-Sleeper for co sleeper bassinet for tall bed is designed to promote safe co-sleeping by giving your baby a dedicated and enclosed sleeping space. The breathable mesh sides ensure proper airflow to keep your baby comfortable throughout the night while preventing any risk of entrapment.
4.2 Multiple uses of modern lifestyle
Modern parents have active lifestyles, and the co-sleeping multifunctional bassinet can be adjusted to suit your needs. In addition to nighttime sleep, it can also be used as a changing table, playpen, or a safe place for baby to rest while you go about your daily routine. This versatile design can save you space and money.
4.3 Promote healthy sleep patterns
Developing healthy sleep habits from an early age is crucial for both babies and parents. Shared beds encourage consistent sleeping habits by providing a dedicated and comfortable sleeping space. Its adjustable features also allow for a smooth, stress-free transition to a crib or toddler bed when the time is right.
Product advantages
5.1 Let parents feel at ease
Raising children is a thing of joy and anxiety. With the Co-Sleeper for co sleeper bassinet for tall bed, you can rest easy knowing that your baby is sleeping next to you in a safe and comfortable environment. Adjustable features and a safety-conscious design give you peace of mind so you can focus on creating cherished memories with your little one.
5.2 Versatility and convenience
The Co-Sleeper was designed with the needs of the modern parent in mind. Its portability and versatile design make it an ideal companion for travel or busy life at home. You can trust that no matter where you venture, your baby will have a safe place to rest.
5.3 Aesthetic integration with the bedroom
Your bedroom is your sanctuary where the bed blends perfectly with its aesthetic. It comes in a variety of stylish colors and patterns to enhance the visual appeal of your sleeping space while adding a practical touch. It is the perfect combination of style and function.
Application
6.1 Home use: shelter for sleep
The main purpose of a co-sleeping bed is to provide your baby with a safe and convenient sleeping space at home. Whether placed next to your bed or in the nursery, it can easily become part of your daily routine, ensuring your baby sleeps soundly and safely.
6.2 Travel Companion: Comfortable and Familiar Everywhere
Traveling with babies can be challenging, but a bed-sharing multifunctional bassinet can simplify the process. Its lightweight design and portability mean it can provide a familiar sleeping environment wherever you go. From visiting family to exploring new destinations, your little one can rest comfortably in their own space.
6.3 Ideal for babies and up: a bed that grows
The co-sleeping bed is perfect for babies, but it can still be used long after the baby is born for a few months. Its adjustable design allows it to grow with your child, serving as a safe sleeping space as they transition from newborn to toddler. It's an investment in your baby's comfort that pays off for years to come.
In conclusion, the co-sleeping multifunctional bassinet is the ultimate solution for parents looking for a safe and convenient co-sleeping arrangement. With a focus on safety, versatility and aesthetics, it meets the needs of modern parents to ensure your baby sleeps safely and comfortably. Enhance your co-sleeping experience with the Co-Sleeper for co sleeper bassinet for tall bed – baby's dreams are within reach.
Company Introduction
Our company is a professional engaged in research, development, sale and service of baby stroller, baby crib, baby bassinet, baby bedside sleeper, and related baby products in China for many years,with wowgift brands.
We cooperate with professional laboratories(BV, SGS, Interk, etc) to provide international professional certification.
We have rich experience in OEM/ODM customization, and provide professional logistics(EXW, FOB, CIF, DDP, etc), pre-sale and after-sale service.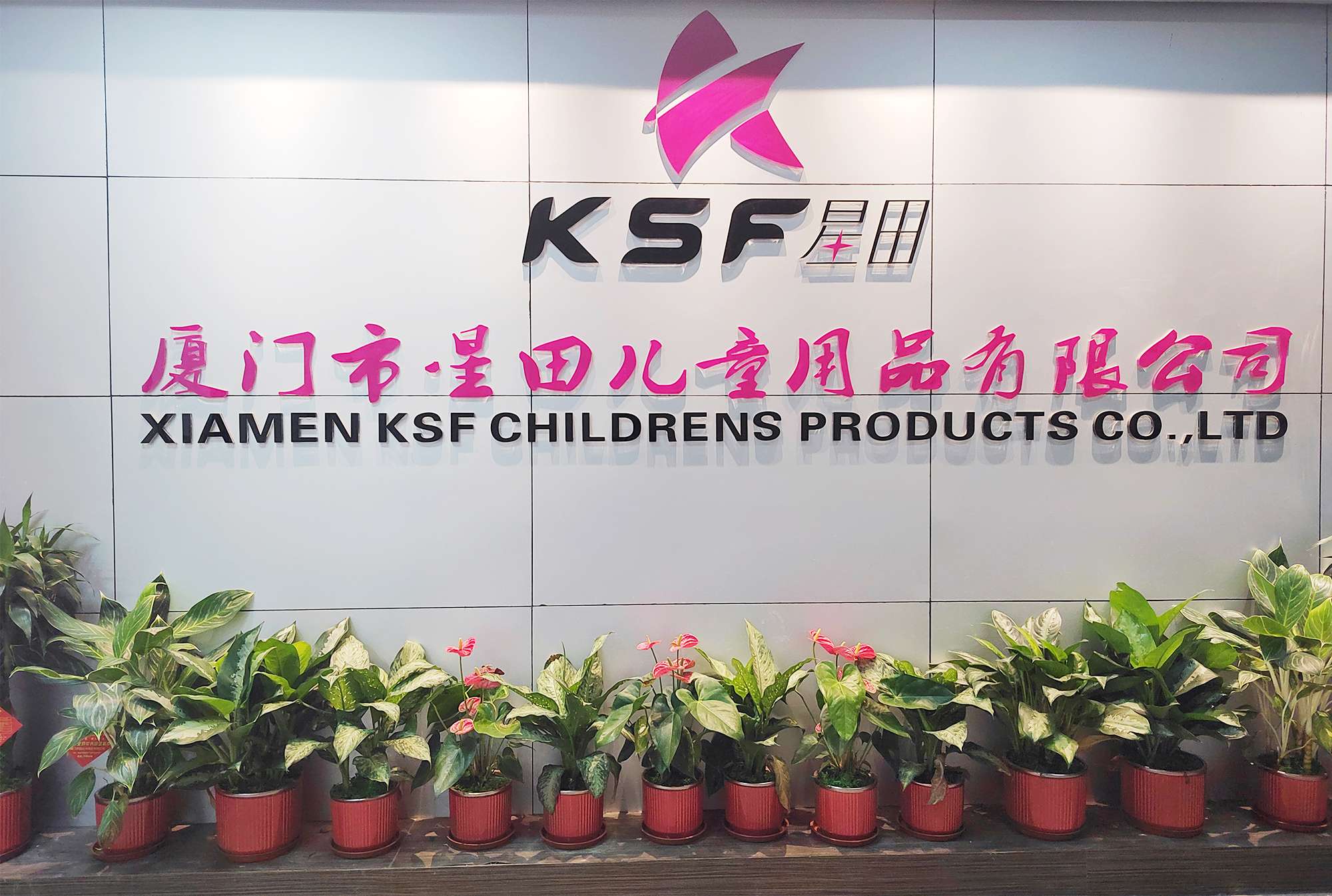 Contact Info
Contact Person: Kathy Xiang
E-mail: sales@ksfbaby.com
What's app/Wechat: +86-185-5976-9526