Xiamen KSF Children's Products CO.,Ltd focus on manufacturing safe and superior quality baby products, located in Xiamen, China established in 2013 by manager Ray Wu: after 30 years working experience in baby product field.
Professional management team, experienced workers and sales elite always offer you better service.
The product range includes tall bassinet co sleeper, baby stroller, car seat, co sleeper bassinet for tall bed, playpen, fabric playpen, etc. All products are designed with great attention to safety and quality. By using only the finest materials and adhering to strict manufacturing standards, Xiamen KSF Children's Products CO.,Ltd. ensures that each product meets the highest levels of safety and durability.
Xiamen KSF Children's Products Co., Ltd. has won the trust of parents all over the world by virtue of its dedication to safety and quality. Our excellent extra tall bedside bassinet, in particular, has been recognized as a solid choice for parents looking for a safe sleep solution for their baby. We strive to continuously improve and innovate our products, incorporating cutting-edge technology and customer feedback to stay at the forefront of the industry.
Every product is extensively double checked before it leaves our factory, not only check the appearance but also the function as well.
Prompt after-sale service feedback can always rest assure your concern.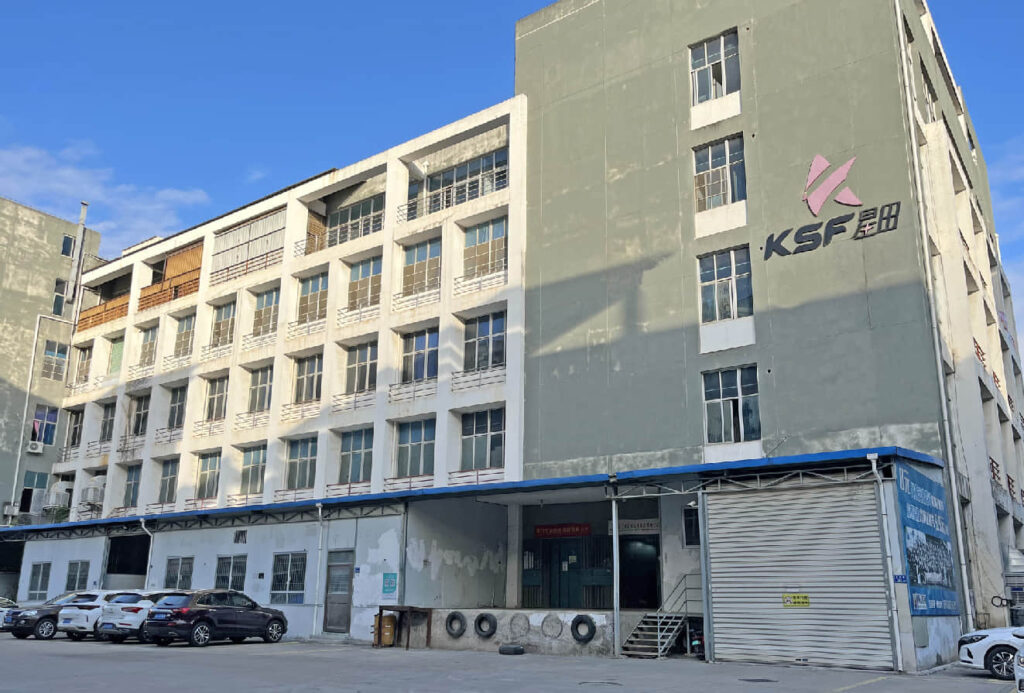 Choosing Xiamen KSF means choosing peace of mind, knowing that you are providing the most intimate care and protection for your children. Our mission is to provide parents with trusted multi functional bassinet baby products that offer safety and convenience while maintaining quality. Experience the difference with our products and join countless parents who make Xiamen KSF the first choice for their children.
After 10 years' exporting and manufacturing experience, we have our own R&D department in Xiamen factory. Providing customer the best service. We provide customer One Stop Solution with Professional service.
First step is Market research: before customer set up a new project, we make market research to investigate about the new project, if it's workable or not.
Second is Design: the appearance and structure design.
Third is Prototype Sample making: make the sample according to the design.
Forth is Mould Making: After prototype sample approved, we start to make the mould.
Fifth is Mass Production: Mass production will be produced once the mould is confirmed.
Sixth is Inspection: Customer can arrange a third party inspection after production finished.
Then is the shipment: We will take care of the products to load.
Final is the After -sale Service: Keep customer posted about the shipment situation, and get feedback of the goods when customer received products.
Factory equipped with 22 pieces riveting machines, 38 pieces sewing machines, 2 pattern sewing machines, 2 cutting lines, 1 hydraulic cutting machine, 1 wrapping machine, 1 shrink packing machine and 2 production lines.
Factory audited by BSCI and updated every year. amfori ID: 156-004936-000
Company Founded
After worked in a sizable baby products company for 20 years, Mr. Ray decided to make his own business. At that day, Xiamen KSF was born. He gives this new company a gene of high- quality and innovation for baby products.
Factory Established
After 1 year's development, Xiamen KSF set up full production line including metal department, fabric cutting, sewing department and assemble department.
Business Expanded
Xiamen KSF expanded business overseas since we get good feedback after exporting goods to Europe and America market. This year, we get more orders from different markets.
Our Dream
Xiamen KSF aims at providing healthy and safe baby products, offer customer good service, we are always on the way…
100+ customers from all over the world choose us.

We are trusted by more than 100 clients
Providing professional service, produce safe baby products for customer.